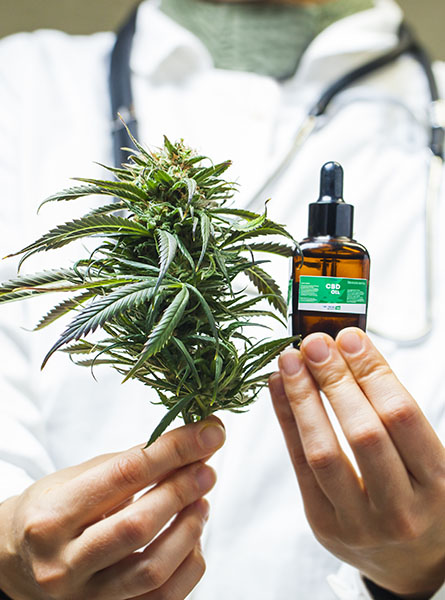 Wellington CBD & Medicinal Marijuana Care
Florida Medical Marijuana Card Evaluations for patients seeking CBD and Medicinal Marijuana Care.
A number of approved conditions in Florida allow access only if you qualify and are approved. Patients looking should take the time to review if it's right for their care. A variety of plans may be administered to achieve results that patients seek through the use of various regiments of Sativa, Indica, Hybrids, and Concentrated products with different ratios of high and low of both CBD and THc products. Dried Marijuana Flower (or Buds) are available for patients in smokable form. We specialize in cannabis care plans which include various types of treatment from Capsules, Topical Creams, and Concentrates to Inhalation, Vaporization, Sub-Lingual drops, Patches, Suppositories, and soon there will be edibles
Florida Doctor Patient Recommendations Approvals are registered with The Florida Department of Health office of Medical Marijuana Use (OMMU)
Dr. Masse determines if suitable for a patient's condition, and certain conditions or comparable ailments are sufficient to be accepted for medical use.
Medical Marijuana

Qualifications
Are you eligible for medical marijuana?
Florida's Amendment 2 covers a large set of conditions that may qualify for a medical marijuana recommendation.
Alcoholism
Anorexia
Asthma
Bladder Cancer
Cerebral Palsy
Colon Cancer
Diabetes
Fibromyalgia
HIV / AIDS
Liver Disease
Migraine
Nausea & Vomiting
Osteoporosis
Parkinson's Disease
Restless Leg Syndrome
Substance Abuse
Amyotrophic Latera Sclerosis
Anxiety Disorders
Autism
Brain Cancer
Chronic Pain
Crohn's Disease
Disc Degeneration
Glaucoma
Huntington Disease
Lung Cancer
Multiple Sclerosis
Neuropathic Pain
Painful Bladder Syndrome
Prostate Cancer
Sleep Disorders
Traumatic Brain Injury
Alzheimer's Disease
Anxiety Disorders
Back Pain
Breast Cancer
Chronic Stress
Depression
Epilepsy & Seizures
Heart Disease
Leukemia
Lupus
Muscular Dystrophy
Obsessive Compulsive Disorder
Pancreatic Cancer
PTSD
Stroke
Retail Full lines of Hemp Extract Products
Our products help people in different ways. Find out which one is recommended for your unique lifestyle.
PATCHES
AEON y-age $79.95
CARNOSINE y-age $79.95
GLUTATHIONE y-age $79.95
Y_AGE SYSTEM kit $209.95
ACULIFE – equestrian $79.95
ICEWAVE – pain $79.95
SILENT NIGHTS – sleep $79.95
ALAVIDA – skin $79.95
GUMMIES
ASTEROIDS $19.99
APPLE PIE $19.99
SOUR $19.99
TOPICALS
ALAVIDA – nightly restore facial cream $99.95
ALAVIDA – daily refresh nectar $79.95
ALAVIDA – regenerating trio kit $199.95
TOPICALS
Freezing Point Salve-stick $29.99
Freezing Point Salve-tin $49.99
Freezing Point Cream w/pump $69.99
Big Bang Lubricant $24.99
Moonlight Lip Bail $9.99
JUST CHOCOLATE 100MG
Milk or Dark $11.99
PET
Launch Pad-pet nose & paw salve $9.99
Ready to Boost Your Health?
Book your Appointment Today!